September 23, 24 and 25, 2021
Make Plans Now!
Visit PRAC for the annual Hummingbird Festival and enjoy the beauty of these swift-moving birds along with other activites that focus on conservation and the environment. Banders from Southeastern Avian Research will be on hand for Hummingbird Happy Hour and both festival days operating a banding station for guests to observe. School groups, senior groups, tour groups and the general public are welcome on Friday and Saturday.
Food and merchandise vendors will be located around the grounds as will exhibitors and activity tables for children.
Brought to you by Ingalls Shipbuilding, Storyteller Brian "Fox" Ellis portrays Audubon in this entertaining and meticulously researched monologue drawing from Audubon's journals, essays, and letters to his friends and colleagues. In both performances Fox will introduce the audience to the basic science skills of field observation, species classification, and bird behavior studies. He will explore the concepts of migration, habitat, niche, and adaptation. Fox will explain Audubon's techniques of painting to help students develop field observation and scientific illustration skills.Be mesmerized as Brian "Fox" Ellis spins his tales based on the work of John James Audubon. He will present five different stories throughout the event.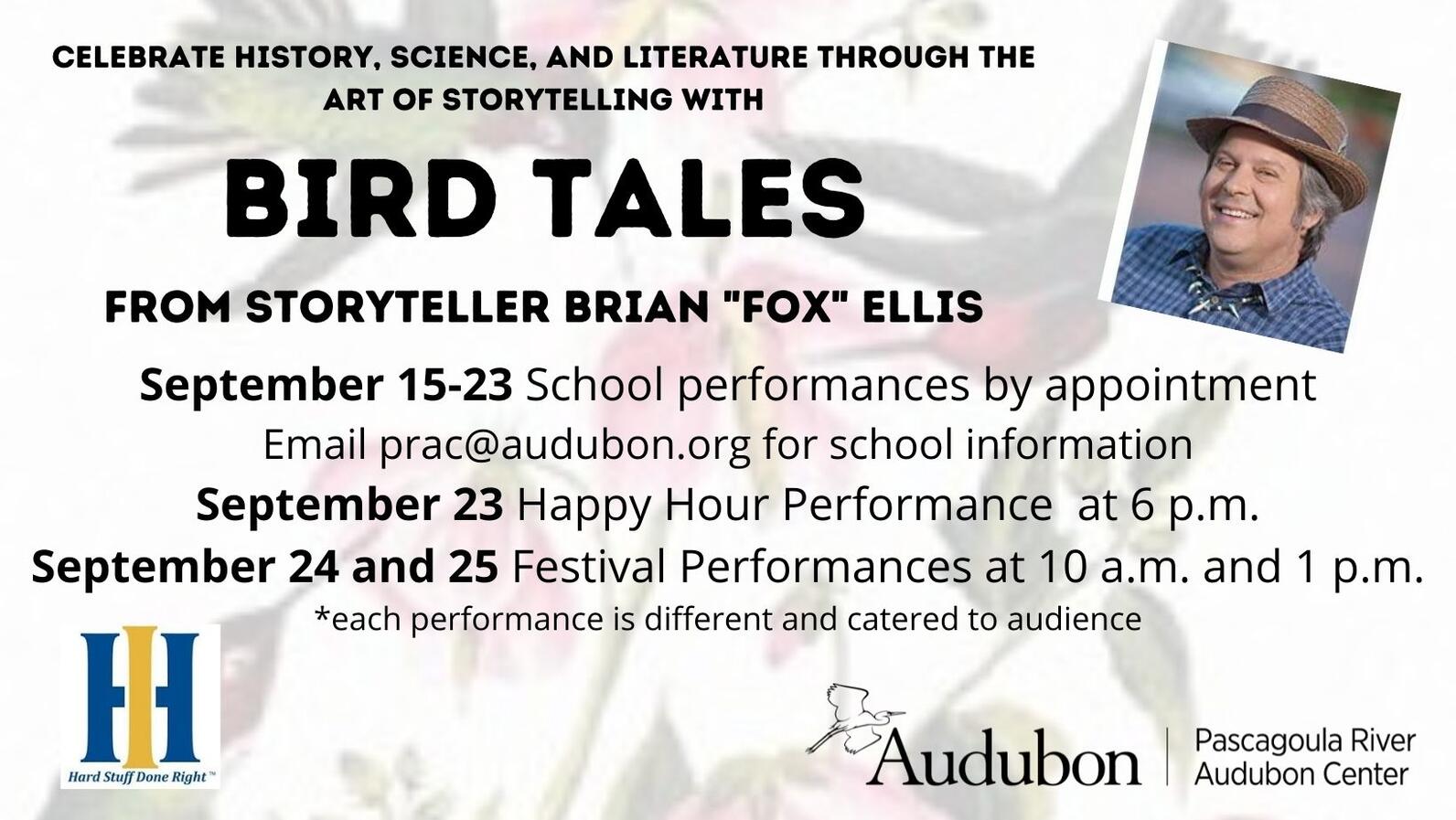 Adventures with Audubon – Come spend an hour in the studio of one of America's greatest naturalists and wildlife artist. Listen to tales of
his adventures as he finishes something no one had ever accomplished before: drawing every bird in North America. With an emphasis on the scientific process, STEM, and lessons in inquiry, Audubon will enchant you with stories of his travels and travails in the wildest places on
the planet, including a tour of the Mississippi Gulf Coast in the 1830's! He will bring to life bird behavior and world history as he saw
it in the early 1800s.

For younger students: (preschool and early elementary) John James Audubon's Bird Tales – Hear the stories of Audubon's youth,
his love for birds, his technique for painting them, and most importantly Audubon's passion for science and field ecology. In his
travels Audubon frequently camped with Native Americans and will share Native folklore about birds, sing an eagle song, and explore the wild
world as he saw it 200 years ago.

And all programs come with grade level appropriate lesson plans:
https://www.foxtalesint.com/images/LessonPlanpdf/BIRD_TALES_-_handout.pdf
https://www.foxtalesint.com/images/LessonPlanpdf/BIRD_IS_THE_WORD.pdf
https://www.foxtalesint.com/images/LessonPlanpdf/Rewriting_Audubon.pdf

Special Hummingbird merchandise will also be available in the Hidden Heron Gift Shop.
Native Plants will be available for purchase. Available plants will be posted ASAP.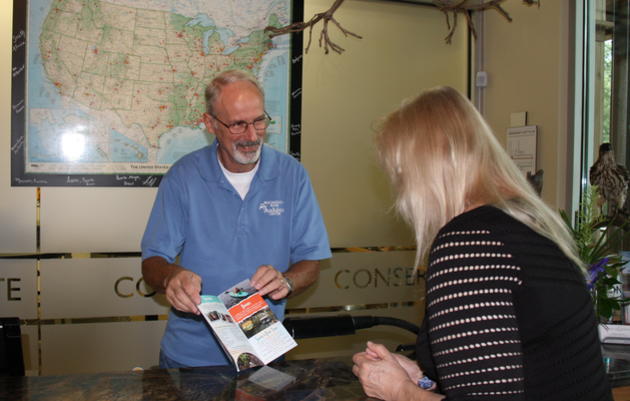 Get Involved
Let us find the perfect fit for your skills, interests, and talents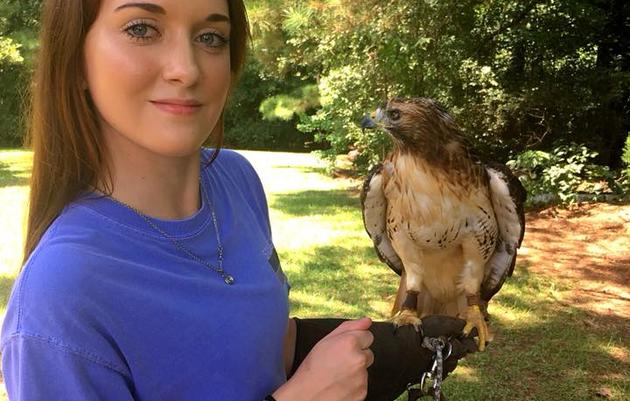 Programs
Learn about our panel of speakers who will be featured at the Hummingbird Festival!
How you can help, right now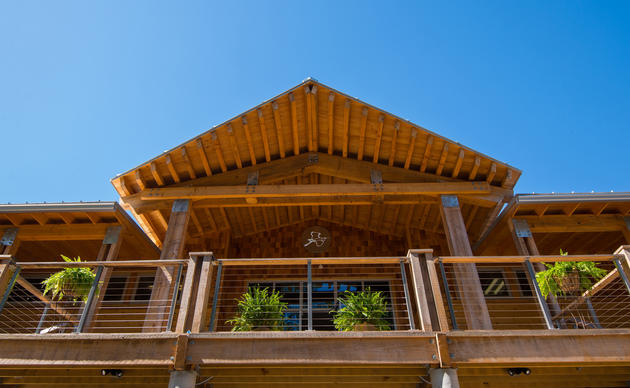 Volunteer With Us!
We need helpers in the gardens, at the front desk, and with educational programs. Contact us today for more information.