September 25 and 26, 2020
After a successful first Hummingbird Festival, plans are underway for the second annual event. Stay tuned for more information.
At the festival look forward to:
View Festival MAP HERE
View Festival SCHEDULE HERE
Up-close views of Ruby-throated hummingbirds
Guest speakers - some with live animals!
Bayou Boat Tours (additional fee $10/person)
Native Plant Sale- PLANT LIST
Commemorative merchandise (stemless wine glasses and shirts)
Children's activity area
Facepainting for children
Craft and gift vendors
Food vendors
American Fringe tree (Chionanthus virginicus)
American snowbells (Styrax americana)
Aromatic Aster (Aster oblongifolius)
American beautyberry (Calicarpa americana)
Bee Balm (Monarda fistulosa)
Black-eyed Susan (Rudbeckia hirta)
Blue Cardinal flower (Lobelia siphilitica)
Blue mistflower (Conoclinum coelestinum)
Butterfly weed (Asclepias tuberosa)
Cardinal flower (Lobelia cardinalis)
Carolina Jessamine (Gelesemium sempervirens)
Christmas fern (Polystichum acrostichoides)
Copper Iris (Iris flava)
Coral honeysuckle (Lonicera sempervirens)
Deciduous holly (Ilex decidua)
Firepink (Silene virginica)
Goldenrod (Solidago rugosa 'fireworks')
Joe Pye weed (Eupatorium fistulosum)
Lizard's tail (Saururus cernuus)
Muhly grass (Muhlenbergia capillaris)
Mountain Azaela (Rhododendron canescens)
Native Blue Blueberry (Vaccinium corymbosum)
Paw Paw (Asimina triloba)
Pinnate prairie coneflower (Ratibita pinnata)
Rattlesnake master (Eryngium yuccifolium)
Red Buckeye (Aesculus pavia)
Rose Mallow (Hibiscus moscheutos)
Spotted bee balm (Monarda punctata)
Stokes aster (Stokesia laevis)
Swamp Azalea (Rhododendron serrulatum)
Swamp Milkweed (Asclepias incarnata)
Swamp titi (Cyrilla racemiflora)
Whorled Milkweed (Asclepias verticilata)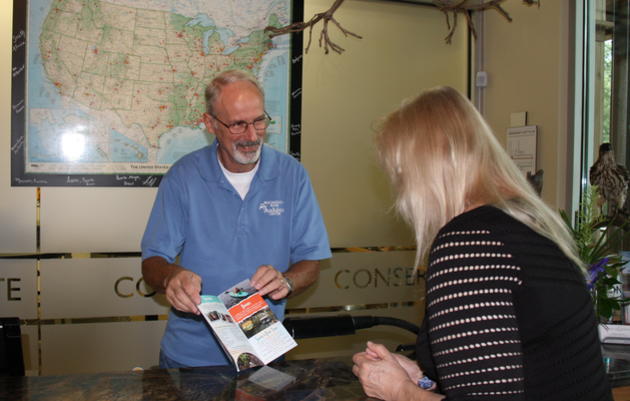 Get Involved
Let us find the perfect fit for your skills, interests, and talents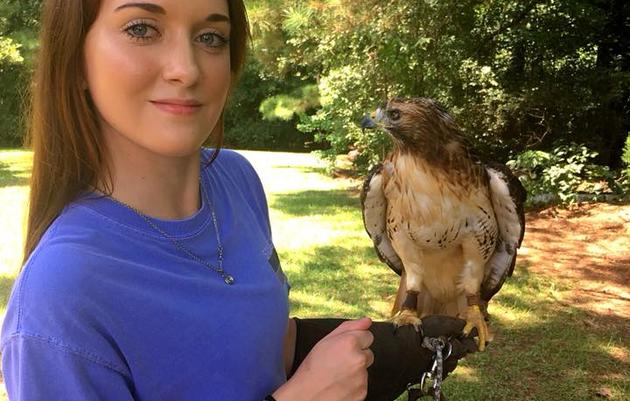 Programs
Learn about our panel of speakers who will be featured at the Hummingbird Festival!
How you can help, right now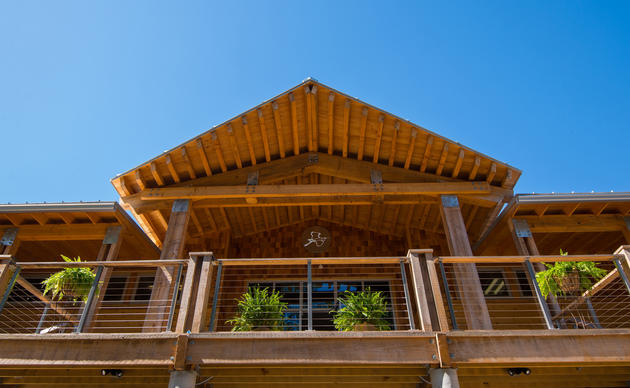 Volunteer With Us!
We need helpers in the gardens, at the front desk, and with educational programs. Contact us today for more information.