Learn about our panel of speakers who will be featured at the first-ever Hummingbird Festival!
Freedom Ranch Outreach Educators
Freedom Ranch will give a one-hour presentation and afterward have time for questions and photos with the birds they featured in the presentation.
Krissy Hamilton and wildlife ambassadors with Freedom Ranch Outreach Educators will showcase a variety of live birds during their presentation including three species of owls (screech, barred, and greathorned), a red-tailed hawk, black vulture, turkey vulture, and fish crow. Freedom Ranch believes that conservation education is key to saving our wildlife and strives to share the stories of native birds and animals. Dr. Seuss said it best, "Unless someone like you cares a whole awful lot, nothing is going to get better, it's not." Krissy formed Freedom Ranch in order to educate, inspire and empower people of all ages to care for and enjoy our wildlife.
Southeastern Avian Research - Cyndi Routledge
Cyndi will give a presentation on Saturday during the festival and speak a bit during the Happy Hour event on Friday as well to drive your curiousity about these fascinating birds!
Cyndi Routledge is a Federal Licensed Master bird bander and founder of Southeastern Avian Research in Clarksville, Tennessee. In addition to her non-profit research work with Hummingbirds, Loggerheads Shrikes, and Northern Saw-Whet owls, Cyndi does avian conservation contract work for the Tennessee Wildlife Resources Agency and manages the Tennessee Watchable Wildlife webpage. Cyndi has been the secretary of the Tennessee Ornithological Society for the last 9 years, President of the Nashville Chapter of TOS for the last 3 years, past President of the Warioto Audubon Society, and longtime volunteer for the Hummer Bird Study Group. Additionally Cyndi works with the International Crane Foundation and Wheeler National Wildlife Refuge as a "Crane Ambassador" to educate the public and insure the preservation of the Whooping Crane, one of the world's most endangered species of birds. She's been married to her husband Dr. Steve Routledge for 36 years. They have 4 children and 4 grandchildren.
Stephanie Green
Stephanie will give a presentation about the advantages of native plant landscaping along the coast. We recommend festival-goers purchase plants early and then join us for Stephanie's presentation!
An ecologist at Strawberry Plains Audubon Center, Stephanie Green, established her career in conservation, including over 12 years of land management and prescribed fire experience, working with private land owners and habitat conservation/restoration. Her focus on forest ecology and habitat systems brings a wealth of additional knowledge to conservation education programming and active land management.
Stephanie has worked closely with the Pascagoula River Audubon Center during the April native plant sale and again for this fall native plant sale to focus on plants that are adapted for this cimate and region.
Dr. Dominika Parry
Dr. Parry will give a one-hour presentation at the festival and discuss the effects of climate change on bird migration.
Dominika Parry is the founder of 2CMississippi and is the President/CEO, as well as a Board Member. Dominika received her PhD in 2003 from Yale University, School of Forestry and Environmental Studies. Since moving to Mississippi, in 2013, Dominika became an Independent Consultant in Environmental Economics and Policy working on a variety of projects including local support for Lower Mississippi River Conservation Committee, Vicksburg, MS and publishing a report on the Economic Impact Analysis of the Lower Mississippi River.
In 2016, Dominika founded a Jackson Chapter of Citizens Climate Lobby. Dominika is a native of Poland, and through the years has gained vast research experience including conducting international valuation studies on eutrophication in the Baltic Sea; endangerment of Polish wetlands; and protection of lynx population in the Carpathian Mountains.
How you can help, right now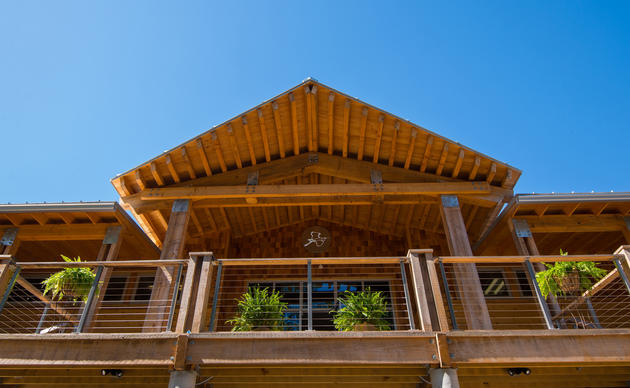 Volunteer With Us!
We need helpers in the gardens, at the front desk, and with educational programs. Contact us today for more information.