Get Involved
Volunteering at the Pascagoula River Audubon Center
Let us find the perfect fit for your skills, interests, and talents
Volunteer Possibilities at PRAC
We are a very small staff with an abundance of projects, programs, and possibilities...we need YOUR talents, time, energy, enthusiasm, and skill to make PRAC a thriving place to enjoy and learn. In order to help us- and you- find the perfect fit, we hope to use this volunteer page as a clearing house for information.
Reception Desk, Hidden Heron Gift Shop, and Administrative Help
We need your help for any of the following shifts: Tuesday-Friday mornings from 9-1, Tuesday-Friday afternoons from 1-4, and Saturdays from 9-1. Our reception desk volunteers help us by answering the phone, greeting visitors, taking admissions, assisting with the store, and other administrative duties. This is a critical need for us! We prefer to have folks that can consistently (2 shifts per month at a minimum) commit to a shift. We provide training and orientation, and staff will always be present in the building.
This is a high-priority, immediate need!
Education and Outreach
Do you enjoy working with the public? Teaching students of all ages (from toddlers to senior citizens?) We have a variety of projects in need of education help and support- some require direct teaching and some are assistant teaching roles. We have many opportunities for volunteers to get involved this school year, please contact us today!
Landscapes, Gardens, and Outdoor Docents
If you are interested in gardening (including weeding, removal of invasive species, and other garden maintenance tasks); we have several areas that are in need of volunteers.
Our Children's Nature Play Garden needs a once-weekly visit to tidy up the garden beds, rake up sticks and debris, and keep the water feature clean. This may include some planting and weeding some weeds!
Our new Children's Vegetable Garden needs a once-weekly visit to assist with planning, planting, watering, weeding, and harvesting.
Are you interested in volunteering? Please contact us at prac@audubon.org or 228.475.0825 to set up an orientation and discuss how we can connect your skills and interests to our volunteer needs!
How you can help, right now
Donate and Support the Center
Support outdoor education and conservation along the Pascagoula River. Please support our work through a donation today.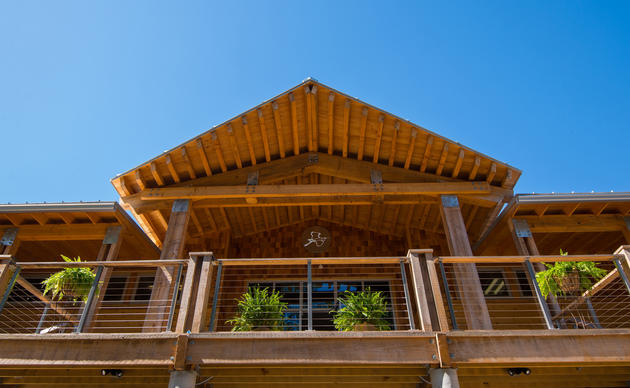 Volunteer With Us!
We need helpers in the gardens, at the front desk, and with educational programs. Contact us today for more information.