Meet the staff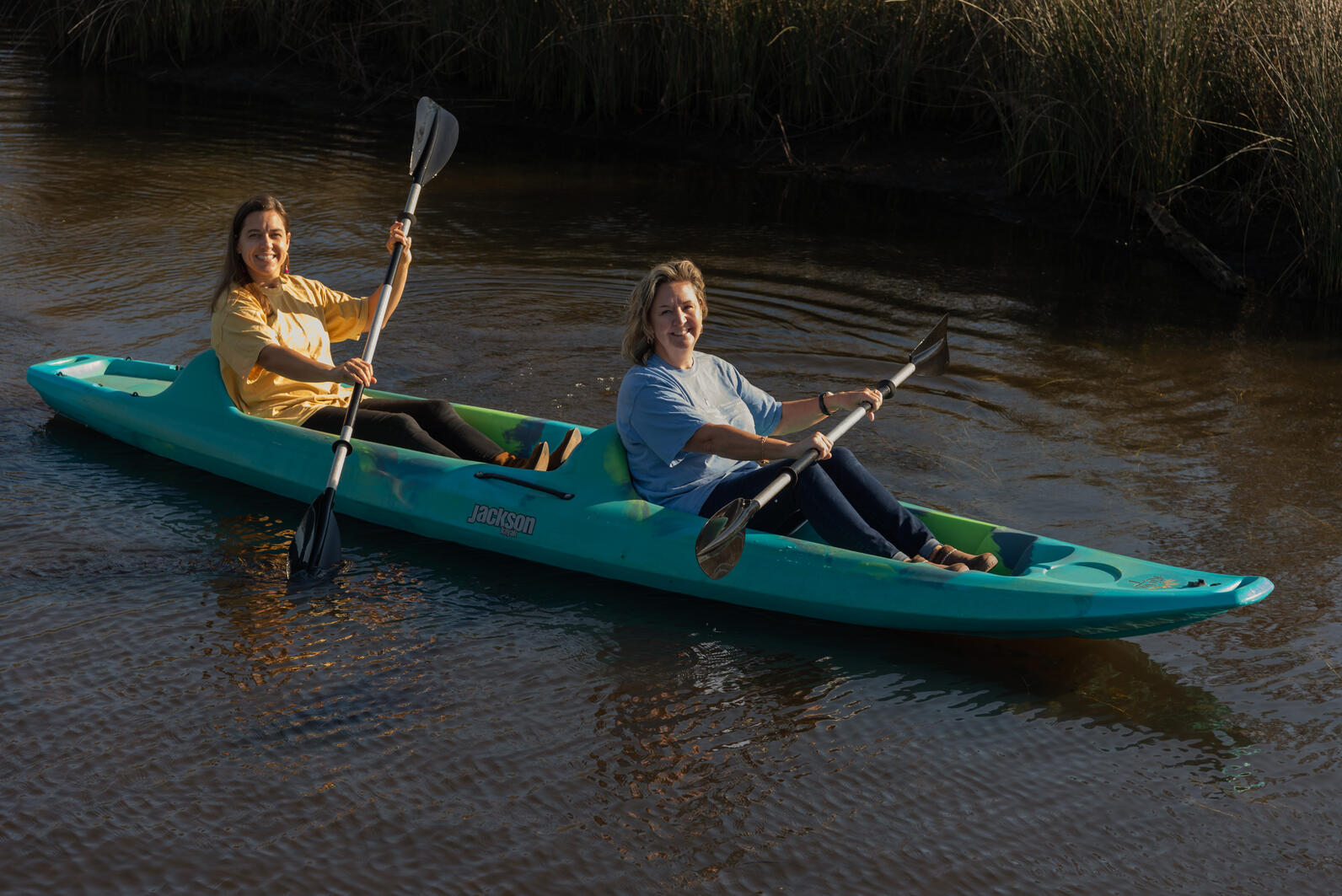 Susan May Stachowski serves as Center Manager at the Pascagoula River Audubon Center. Susan is a graduate of Mississippi University for Women where she earned a B.S. in Communications and later earned a M.A. in Educational Leadership from the University of Southern Mississippi. She is a retired educator after serving children in both the Moss Point and Pascagoula-Gautier School districts for 25 years as a teacher and administrator.
At the Center, she oversees daily operations and works to build community partnerships with area businesses and residents. She develops programs and activities that appeal to nature lovers of all ages and continue the mission of the National Audubon Society.
She is a lifelong resident of Moss Point and enjoys spending time along the Pascagoula River and visiting the barrier islands. Susan has two children, Kevin and Christina. Kevin is an officer in the U.S. Coast Guard stationed in Baltimore, Maryland with his wife, Olivia. Christina will marry Josh Anderson in the fall of 2023, and they will remain residents of Jackson County. Contact: susan.stachowski@audubon.org
Katie Walsh Fetzer is the Education Manager at the Pascagoula River Audubon Center. She is a graduate of Warren Wilson College in Asheville, North Carolina where she earned a B.A. in Environmental Education. Prior to coming to PRAC, she has 12 years as a public school teacher, naturalist, marine science educator, youth director, summer camp director, and community organizer.
At the center, Katie oversees and prepares the educational programs for all age groups. Her goal is to help the community connect to the surrounding ecosystem in order to establish knowledge of and appreciation for its resources. She believes that building this strong sense of place will support the development of personal identity, inspire stewardship, and nurture empathy for all.
Katie is originally from Moss Point, but has lived and worked all over the United States. She returned home in 2019 with her husband, Dan, and three children: Liza Wren, Annie and Levi. Katie is enjoying reconnecting to the marsh, the barrier islands, and the community at large. Contact: katie.fetzer@audubon.org
Jeremy Foreman is the Maintenance Technician for the Pascagoula River Audubon Center. For 27 years he was a full-time firefighter with the Biloxi Fire Department where he served as driver engineer. His experience also includes 20 years experience as a general contractor and is a true handy man.
Leslie Price is the Facilities Associate for the Pascagoula River Audubon Center. Leslie came to PRAC in June 2021 as a volunteer and stayed.
Her responsibilities include managing the Center calendar regarding venue rentals and educational programming. She prides herself on keeping the Hidden Heron Gift Shop stocked and presentable. It is Lesle's voice you will hear when calling the Center.