Bring Your Landscape to Life with Native Plants and Feed the Birds, Bees and Pollinators
Fall Native Plant Sale
October 13 and 14, 2023
Take a break from spring planting next year and enjoy the fruits of fall planting with native shrubs and perennials from the Pascagoula River Audubon Center.
The 4th Annual Fall Native Plant Sale is set for Friday and Saturday, October 13 and 14. While spring is the traditional planting season, Dr. Dan Scheiman who is the Plants for Birds Program Manager for Audubon Delta, said fall to early winter is an excellent time to plant.
"For trees, planting in the fall means cooler temperatures and rain, allowing trees to establish their roots, making it easier for them to adjust to extreme heat or drought next summer," he said. "Summer-blooming flowers will be past their prime, but warm soil temperature in fall encourages root growth, aiding establishment, which sets the stage for regrowth in the spring."
Native plants support the food web on which birds depend, provide shelter and nest sites for birds, provide other ecosystem services, and offer numerous benefits to people. Planting native plants is a visible, tangible, hopeful action that almost any individual or group can take to improve their surroundings and contribute to conservation.
"Native plants feed the native insects that feed the birds," Dr. Scheiman said. "Ninety-six percent of all land birds feed their young insects, which provide the protein and fat babies need. Therefore, no native plants mean no baby bird food."
Creating bird-friendly habitats helps promote Audubon's mission and starts people on the path to greater involvement in Audubon Delta's other bird-friendly community activities and other initiatives.
A large variety of native species of shrubs, perennials and trees will be available for purchase during this event. For a complete list of plants and more information about creating bird-friendly habitats, visit Pascagoula.audubon.org.
The Pascagoula River Audubon Center (PRAC), located in historic downtown Moss Point, Mississippi, serves as the gateway to and promoter of conservation along the Pascagoula River, one of the last, large, free-flowing rivers in the contiguous United States. PRAC is part of the tri-state Audubon Delta, covering Arkansas, Mississippi, and Louisiana, a regional office of the National Audubon Society, a nonprofit conservation organization. Since 1905, the Audubon Society has focused on protecting birds and the places they need, today and tomorrow, throughout the Americas using science, advocacy, education, and on-the-ground conservation to ensure a world in which people and wildlife thrive.
Offering dozens of different perennial species!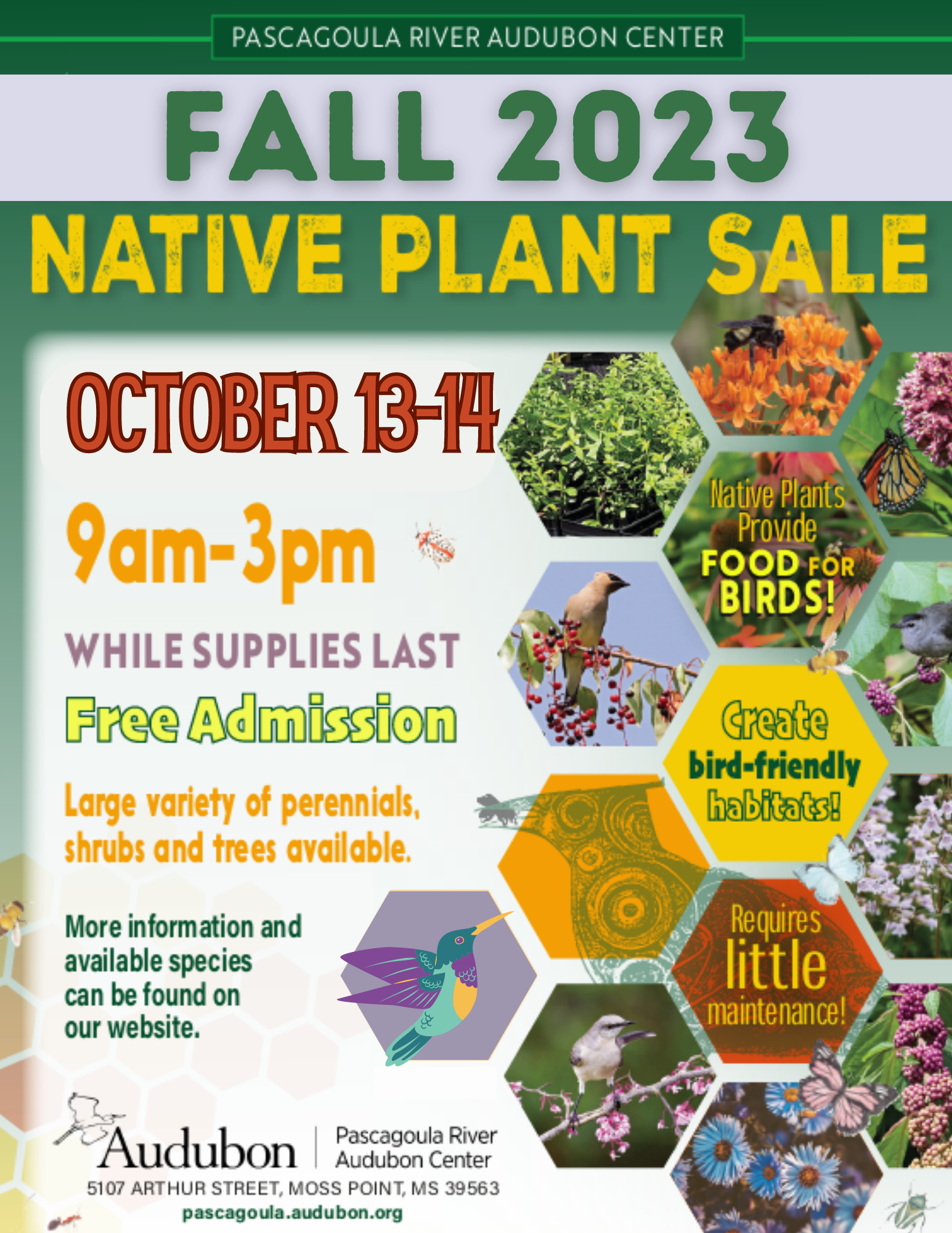 Not sure what to plant? Check out this resource provide by the National Audubon Society.
What are Native Plants?
Species that occurred in North America prior to European settlement are considered native. The distinction is made because of the changes that have resulted from the introduction of exotic, ornamental plants into the U.S. from other continents.
Native plants are the foundation of our natural food chain and the key for attracting and supporting birds, butterflies and other wildlife.
These plants are adapted to our regional conditions and often require less maintenance and rarely require the use of pesticides and fertilizers.
They promote biodiversity and help strengthen and support local ecosystems.
Plant availability list TBA.

How you can help, right now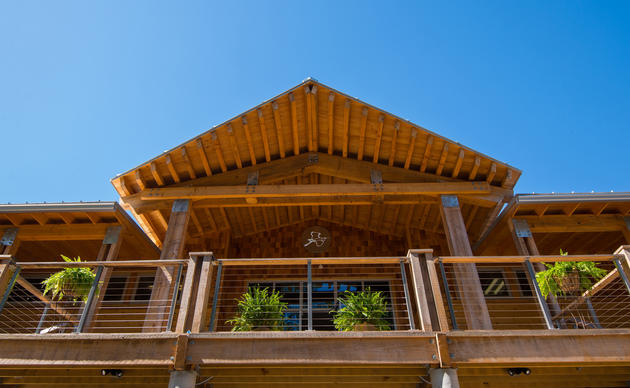 Volunteer With Us!
We need helpers in the gardens, at the front desk, and with educational programs. Contact us today for more information.