Bring Your Spring Landscape to Life with Native Plants in April
Online Sales with Curbside Pickup 2020
Online sales begin April 19, 2020
Curbside pickup begins April 21, 2020
Check out our ONLINE CATALOG
About the Native Plant Sale
The Plant Sale is WHILE SUPPLIES LAST.
Sale takes place RAIN or SHINE
We will be selling dozens of different perennial species!
Not sure what to plant? Check out this resource provide by the National Audubon Society.
What are Native Plants?
Species that occurred in North America prior to European settlement are considered native. The distinction is made because of the changes that have resulted from the introduction of exotic, ornamental plants into the U.S. from other continents.
Native plants are the foundation of our natural food chain and the key for attracting and supporting birds, butterflies and other wildlife.
These plants are adapted to our regional conditions and often require less maintenance and rarely require the use of pesticides and fertilizers.
They promote biodiversity and help strengthen and support local ecosystems.
Species sold during the 2019 sale:
Beebalm Oswego Tea (Monarda didyma) 'Jacob Cline'
Beeblossum (Gaura lindheimeri) 'Siskiyou pink'
Blueberries (Vaccinium sp.) 'Native Blue'
Butterfly Weed (Asclepias tuberosa)
Cardinal Flower (Lobelia cardinalis)
Columbine (Aquilegia canadensis)
Common Milkweed (Asclepias syriaca)
Copper Iris (Iris fulva)
Cutleaf coneflower (Rudebeckia laciniata)
Florida Star anise (Illicium floridanum)
Goldenrod (Solidago rugosa) 'Fireworks'
Lizard's Tail (Saururus cernuus)
Purple Coneflower (Echinacea purpurea)
Seaside Goldenrod (Solidago sempervirens)
Stokes' Aster (Stokesia) 'Colorwheel'
Swamp Milkweed (Asclepias incarnata)
Sweet Azalea (Rhododendron canescens)
Tickseed (Coreopsis grandiflora) 'sunkiss'
Trumpet Honeysuckle (Lonicera sempervirens)
Virginia Sweetspire (Itea virginica)
Whorled Milkweed (Asclepias verticillata)
Wisteria (Wisteria sp.) 'Amethyst Falls'
AND MORE!
How you can help, right now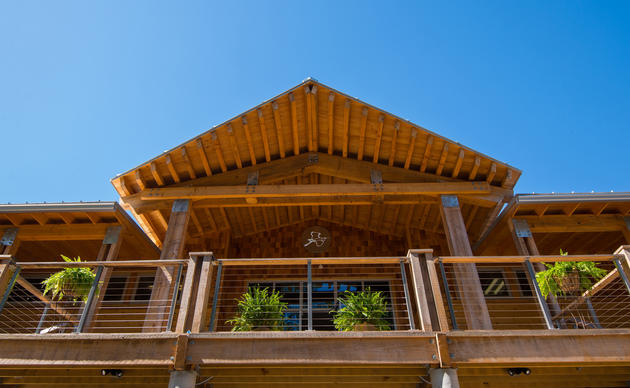 Volunteer With Us!
We need helpers in the gardens, at the front desk, and with educational programs. Contact us today for more information.