Bring Your Landscape to Life with Native Plants and Feed the Birds, Bees and Pollinators
Spring Native Plant Sale, April 8 and 9, 2022
Offering dozens of different perennial species!
Not sure what to plant? Check out this resource provide by the National Audubon Society.
What are Native Plants?
Species that occurred in North America prior to European settlement are considered native. The distinction is made because of the changes that have resulted from the introduction of exotic, ornamental plants into the U.S. from other continents.
Native plants are the foundation of our natural food chain and the key for attracting and supporting birds, butterflies and other wildlife.
These plants are adapted to our regional conditions and often require less maintenance and rarely require the use of pesticides and fertilizers.
They promote biodiversity and help strengthen and support local ecosystems.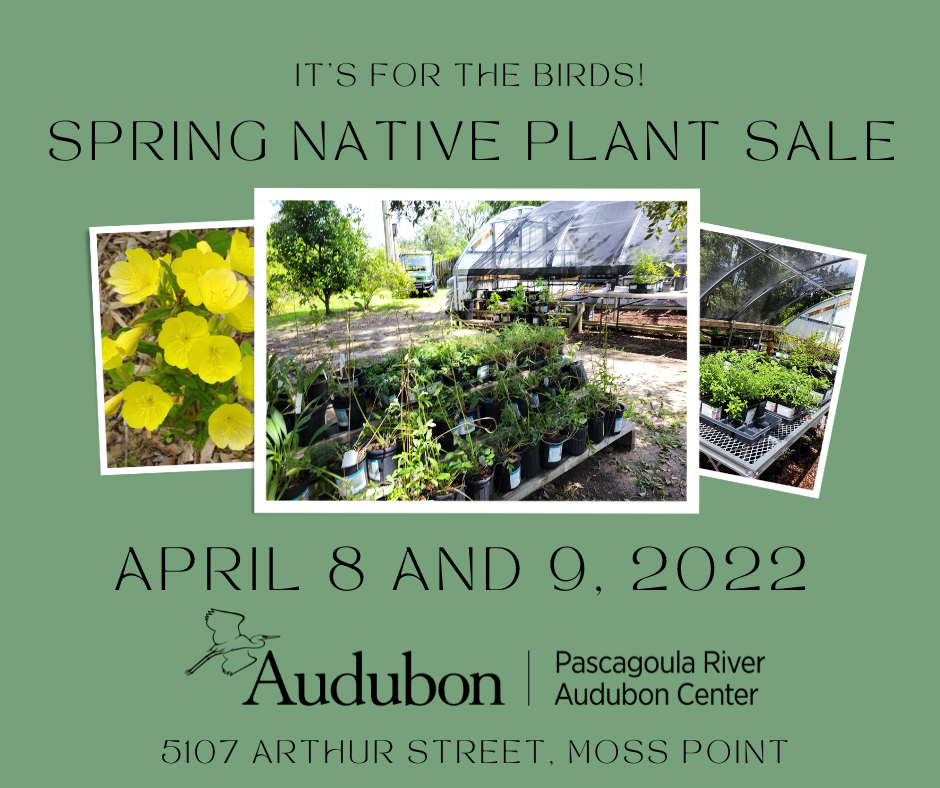 Shopping for members only will be Wednesday, April 6, 9 a.m. to 3 p.m.
(Members who can't make it that day should call the center for assistance.)
2022 Spring Native Plant Inventory:
Flowering Perennials
Beardtongue (Penstemon digitalis)
Bee Blossom (Gaura lindheimeri)
Black Eyed Susan (Rudbeckia fulgida)
Joe-Pye Weed (Eupatorium fistulosum)
Prairie Blazing Star (Liatris pycnostachya)
Purple Coneflower (Echinacea purpura)
Red Cardinal Flower (Lobelia cardinalis)
Seaside Goldenrod (Solidago sempervirens)
Stokes Aster (Stokesia laevis)
Sun drops (Oenothera fruticose)
White Wood Aster (Aster divaricatus)
Woodland Phlox (Phlox divaricata)
Smooth Blue Aster (Aster laevis)
Vines
Coral Honeysuckle (Lonicera sempervirens)
American Wisteria (Wisteria frutescens)
Trees
Black Cherry (Prunus serotina)
Mayhaw (Crataegus opaca)
Slash Pine (Pinus elliottii)
Swamp Titi (Cyrilla racemiflora)
Swamp Tupelo (Nyssa sylvatica var. biflora)
Sweetbay Magnolia (Magnolia virginiana)
Virginia-Willow (Itea virginica)
Winged Sumac (Rhus copallinum)
Shrubs
Beautyberry (Callicarpa Americana)
Dwarf Palmetto (Sabal minor)
Oakleaf Hydrangea (Hydrangea quercifolia)
Possumhaw Viburnum (Viburnum nudum)
Red Buckeye (Aesculus pavia)
Scarlet Rosemallow (Hibiscus coccineus)
Sourwood (Oxydendrum arboreum)
Arrow-wood (Viburnum dentatum)
Starbush (Illicium floridanum)
How you can help, right now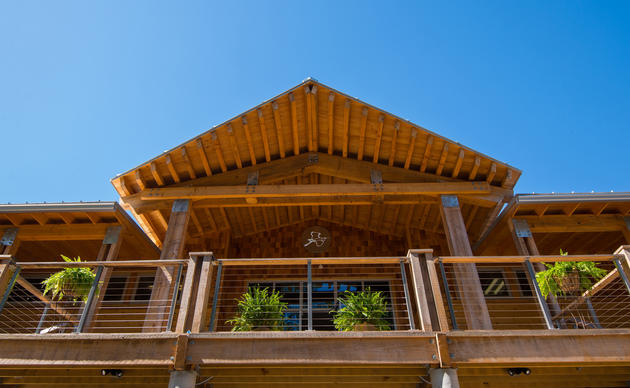 Volunteer With Us!
We need helpers in the gardens, at the front desk, and with educational programs. Contact us today for more information.