The Pascagoula River Audubon Center offers fun, nature-based summer and holiday camp programming for a variety of age groups- from children entering kindergarten to students completing middle school.
Summer Discovery Camp 2023 Information
All children participating in camps will explore the natural world through discovery and guided hands-on activities. Camp themes and activities revolve around the Pascagoula River and local bayou ecosystem. Each camper will receive a summer camp tee shirt and take home a sack filled with memories and artifacts!
Registration opens March 1, 2023. Click HERE to register. Member campers may use the coupon code "MEMBER" for a $15 tuition discount.
Camp tuition is $175 for all participants in 5-day camps and $140 for participants in 4-day camps. Members receive a $15 tuition discount. Payment for all camps will be due by June 10, 2023.

The number of campers will be limited so that social distancing can be maintained. Additional information will be posted on the PRAC website and Facebook as it becomes available.
Staff
PRAC's dedicated staff is experienced in teaching and science educated. They transform the successful school programming into fun, hands-on activities that keep your camper learning throughout their time away from school.
Camp Hours and Length
Camp runs Monday/Tuesday – Friday from 9:00 a.m. to 1:00 p.m. Please send all campers with both a snack and a bag lunch. PRAC does not provide any food to campers.
Sample Camp Schedule
9:00 – 9:15 Check in
9:15 – 10:15 Activity one
10:15 – 10:30 Snack Break
10:30 – 11:30 Activity two
11:30 – 12:00 Lunch
12:00 – 12:40 Activity three
12:40 – 1:00 Nature Playground
Camp Registration
Camp spots will be reserved only after a camper profile is created. Camp tuition is due by JUNE 10, 2023. There are two ways to pay for camp:
1. Through camper's CampDoc profile with debit, credit, or bank information
OR
2. At the center with cash, check, or credit/debit card
Email Katie at katie.fetzer@audubon.org or call at 228-475-0825 with any payment questions.
Information about the Online Registration System
PRAC partners with CampDoc to better serve camp families. CampDoc.com offers online registration and an electronic health record for camps. Register camper and complete their health information all in one place.
The security and privacy of camper's health information is important to us. The CampDoc.com site is secure, encrypted, and password protected. Only Pascagoula River Audubon Center staff will have access to camper health information.
Once registered for a CampDoc.com account, all registration and payments will be completed online. Afterwards, emails will be sent with more information on how to complete camper's health profile.
CampDoc.com sends out periodic reminder emails for outstanding balances and incomplete health information. These notifications come directly from campdoc.com, so please add this to your safe sender list to avoid accidental delivery to junk and spam folders. Don't miss important notices about camp!
Also visible when registered, Camp Doc offers the opportunity to purchase insurance. This is 100% separate from Pascagoula River Audubon Center, and PRAC receives no benefit. This insurance is primarily for emergency cancellations and injury which require proof. PRAC cannot assist in any claims made.
Please note that CampDoc.com supports the current and previous major releases of Chrome, Firefox, Microsoft Edge, and Safari which provide improved security and performance for health information.
PRAC is seeking enthusiastic and motivated high school students to volunteer their time during camp as counselors in training for at least one camp session.
Notes:
Camp activities are based on the Mississippi State College and Career Readiness Frameworks for math and science. Camp activities foster a "hands-on, minds-on" approach to learning, and prepares campers for the upcoming school year. This encourages students to become excited about nature, data collection, art, and exploration.
Participants are in groups based on grade level, though special arrangements can be made to keep siblings/relatives or close friends together if it will increase the enjoyment and comfort level of campers!
For more information, feel to call us at 228-475-0825.
How you can help, right now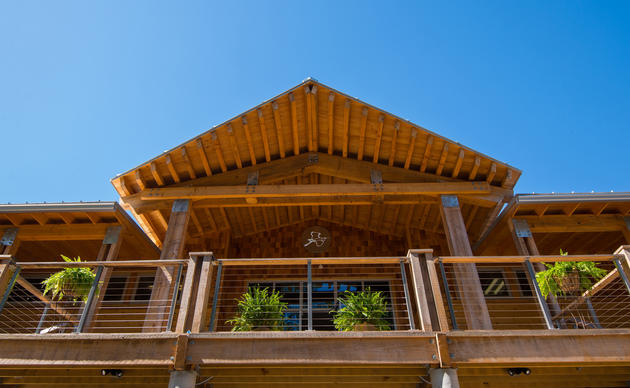 Volunteer With Us!
We need helpers in the gardens, at the front desk, and with educational programs. Contact us today for more information.