News
Student Art Exhibition
Pascagoula River Audubon Center's Student Art Competition
Sponsors: Pascagoula River Audubon Center, Audubon Mississippi, and Audubon Coastal Bird Stewardship Programs
To Enter: The contest is open to all students, grades kindergarten through twelth (see age groups below), from the six coastal counties of Jackson, Harrison, Hancock, George, Stone, and Pearl River, Mississippi and from the 2 lower coastal counties of Alabama, Mobile and Baldwin.
Guidelines: Student artists- in any media- should research a local (native) wild bird species. Create an original work of art representing your interpretation of that bird and its habitat. Research the natural history of your bird, including its survival requirements and current threats that it faces, and include this with your artwork (see entry form). Please be attentive to detail because originality, quality, technique, and accuracy of field guide information are all important.
Please submit the Artwork/Permission form with your artwork and research information.
Selected artwork from each of the four age groups (k-2, 3-5, 6-8, and 9-12) will be judged by a panel and artwork may be displayed in a February 2017 show in the Moss Point Fine Arts Gallery at the Pascagoula River Audubon Center.
Deadline: Artwork and completed/signed Artwork/Permission form must be submitted by close of business on Friday, January 20, 2016 to the Pascagoula River Audubon Center at 5107 Arthur Street, Moss Point, MS 39563.
Restrictions: Audubon Mississippi, the Pascagoula River Audubon Center, and the Audubon Coastal Bird Stewardship offices are not responsible for the loss or damage of materials submitted for the exhibit. NO material will be returned to entrants. Entry into this exhibit indicates acceptance of the guidelines and restrictions.
All submitted artwork is the property of Audubon Mississippi and will not be returned. Audubon Mississippi reserves the right to publish and use the artwork in any medium without payment in regard to publication, exhibition, or promotion, including in brochures, newsletters, and social media. No acknowledgement of receipt will be sent. Affix each artwork with a completed official Artwork/Permission form with a parent's or guardian's signature verifying that both the artist and the parent/guardian have read the exhibit guidelines and restrictions and accept the conditions.
How you can help, right now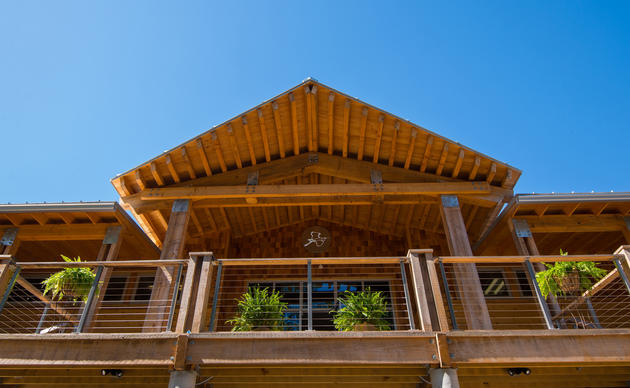 Volunteer With Us!
We need helpers in the gardens, at the front desk, and with educational programs. Contact us today for more information.