The Pascagoula River Audubon Center is a gateway to the Pascagoula River, its habitats, and the diverse assemblage of organisms that inhabit or visit the river basin throughout the year. Apart from providing visitors and students direct exposure and experience within such a rich environment, the center serves as a demonstration site for environmentally-friendly landscaping concepts and a portal to nature-based programs applicable to any and all visitors.
We highlight these concepts through the use of interactive, digital technology. Icon based displays are linked to electronic kiosk that offer visitors highly visual and auditory experiences. The information within the kiosk displays can be explored on many different levels. Visitors can browse through amazing images or read informational text about important themes of the Pascagoula River and its ecology. We also use video to immerse our visitors into the biological and ecological concepts that are important to the river. We highlight many of our native fish, snakes and turtles that call the river basin home via our impressive aquaria wall which consists of eight different aquariums. For example, our turtle tank showcases the Yellow Blotched Sawback turtle that can only be found on the Pascagoula River.
The Center also provides an opportunity to visit and experience one of the last free-flowing river systems in the contiguous United States through self-guided kayak tours. In addition, guest can learn about multiple on-site conservation techniques and storm water management practices that can be applied in their own backyards.
How you can help, right now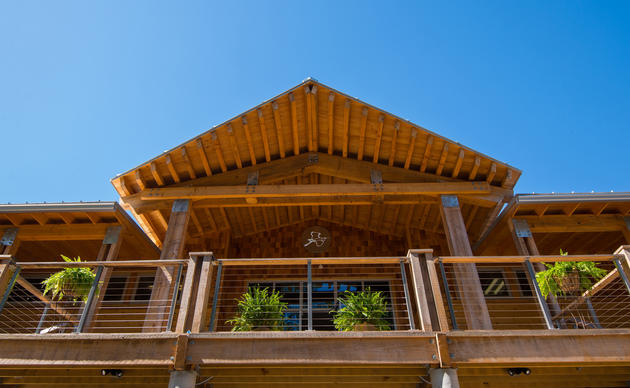 Volunteer With Us!
We need helpers in the gardens, at the front desk, and with educational programs. Contact us today for more information.