Class field trip programs are available for students of all ages from toddlers to high school seniors! School field trips may be scheduled on Wednesdays and Thursdays. We are also willing to work with schools on scheduling trips.
Curricula and lesson plans are designed and customized to meet YOUR needs and help you and your students have a wonderful, meaningful visit. The most common topics include biodiversity, habitats, and flora and fauna of the Pascagoula River Audubon Center and Mississippi Gulf Coast.
Explore the list of field trip themes below and call to speak with an educator when you have made your choice of field trip topic(s). Please have a couple of dates in mind for the field trip, as our calendar fills up quickly. We welcome you and your class to our center.
Contact us at 228.475.0825 or email prac@audubon.org for questions or to schedule your field trip.
Check out this video from the St. Alphonsus field trip HERE!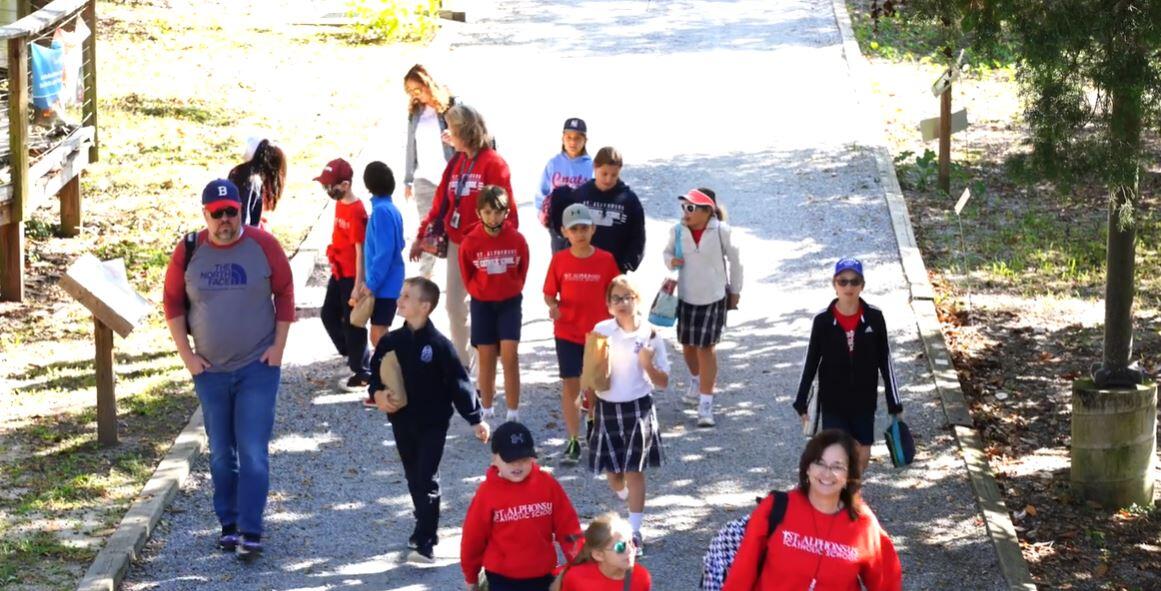 School Group Pricing and Information:
$12/child for two-hour program with educator
17 student minimum
$200 trip minimum
Small group self-guided visits welcome
Kayaking fees are additional; maximum group size 12 (call for more information)
Field Trip Themes:
Birds and Bird Conservation
- Birding
- Junior Duck Stamp - Wetland and Waterfowl Conservation
- Beaks and Feet – Bird Habitat and Food
- What Can We Do to Save the Birds?
Estuaries and Ecosystems
- Mammals, Amphibians, Reptiles, Insects
- Plants, Trees
- Land Ecosystems
- Water Ecosystems
- Marsh/Bayou Ecosystem
Woods and Wetlands
- Plants and Insects
- Mammals
- Reptiles and Amphibians
- Microscopic Plants and Animals
Earth and Sky
- Soils in Our Area and Soil Testing
- Habitats on the Earth – Is There Enough Room?
- Lunar Phases – How Do They Affect the Earth?
- Natural Resources
- The Greenhouse Effect
- What's In Our Air?
- Water Cycle and Nitrogen Cycle
Animal Needs and Structures
- Vertebrates of Our Area
- Invertebrates of Our Area
- What Do Animals Need to Survive?
Plant and Animal Adaptations
- Why Do Plants Need to Adapt?
- Why Do Animals Need to Adapt?
- Strange Plants and Animals with Weird Adaptations
- Parts of a Plant
- Animal Habits
Weather and Climate Change
- Seasons
- Climate Change - Effect on Temperature and Seasons
- Effect on Bird Migration
- Effect on Animal Migration
- How Nature Can Cure the Climate Change Illness
Earth Conservation
- Reduce, Reuse, Recycle
- Wetland Mitigation
- How Do We Protect Land and Water?
Water and Water Science
- Water Quality Testing
- How Does Pollution Hurt Our Drinking Water?
- What Lives in Fresh, Salt, and Brackish Water?
- Water Cycle
How you can help, right now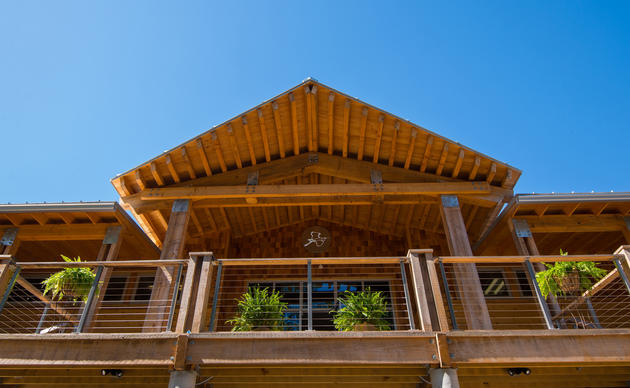 Volunteer With Us!
We need helpers in the gardens, at the front desk, and with educational programs. Contact us today for more information.