Programs
Audubon Academy (formerly Homeschool Program)
Connect, learn, and engage with the natural world through our monthly home school programs
Audubon Academy returns for 2023-24 school year
PRAC will offer Audubon Academy for separate grade levels K-2 and 3-5!
Join staff, monthly, for PRAC's in-person Audubon Academy Home School program to explore natural history through science, literacy, art, and more! Come delve into the natural world and learn how the local environment functions and how human beings can manage behavior and ecosystems to live sustainably.
Audubon Academy can help students become in-tune with their surroundings and gain an appreciation for the natural world while contributing to their personal and social development. Different sessions are offered for grades K-2 and 3-5. Each month focuses on a different science topic and allows time for learning, outdoor play, exercise, and socializing. All sessions meet the Mississippi College and Career Readiness Standards for Science and the Next Generation Science Standards and include a lesson, outdoor exploration, experiments, nature walks, games, stories, or crafts.
Cost:
Grade K-2 $10 per child
Wednesdays 9:30 a.m. – 11:30 a.m.
Grades 3-5 $10 per child
Wednesdays 12:30 p.m. -- 2:30 p.m.
See schedule below.
$2 per caregiver (if staying for program)
Member caregivers FREE
Click HERE to register!
Age(s): Perfect for homeschool grades K-5, Ages 6-11
All participants must have signed paperwork including emergency contact and medical information in order to participate! Paperwork can be picked up and completed upon arrival.
Schedule & Topics: Audubon Academy will occur once a month on Wednesday during the regular school semester from September to May. Dates & Topics are subject to change.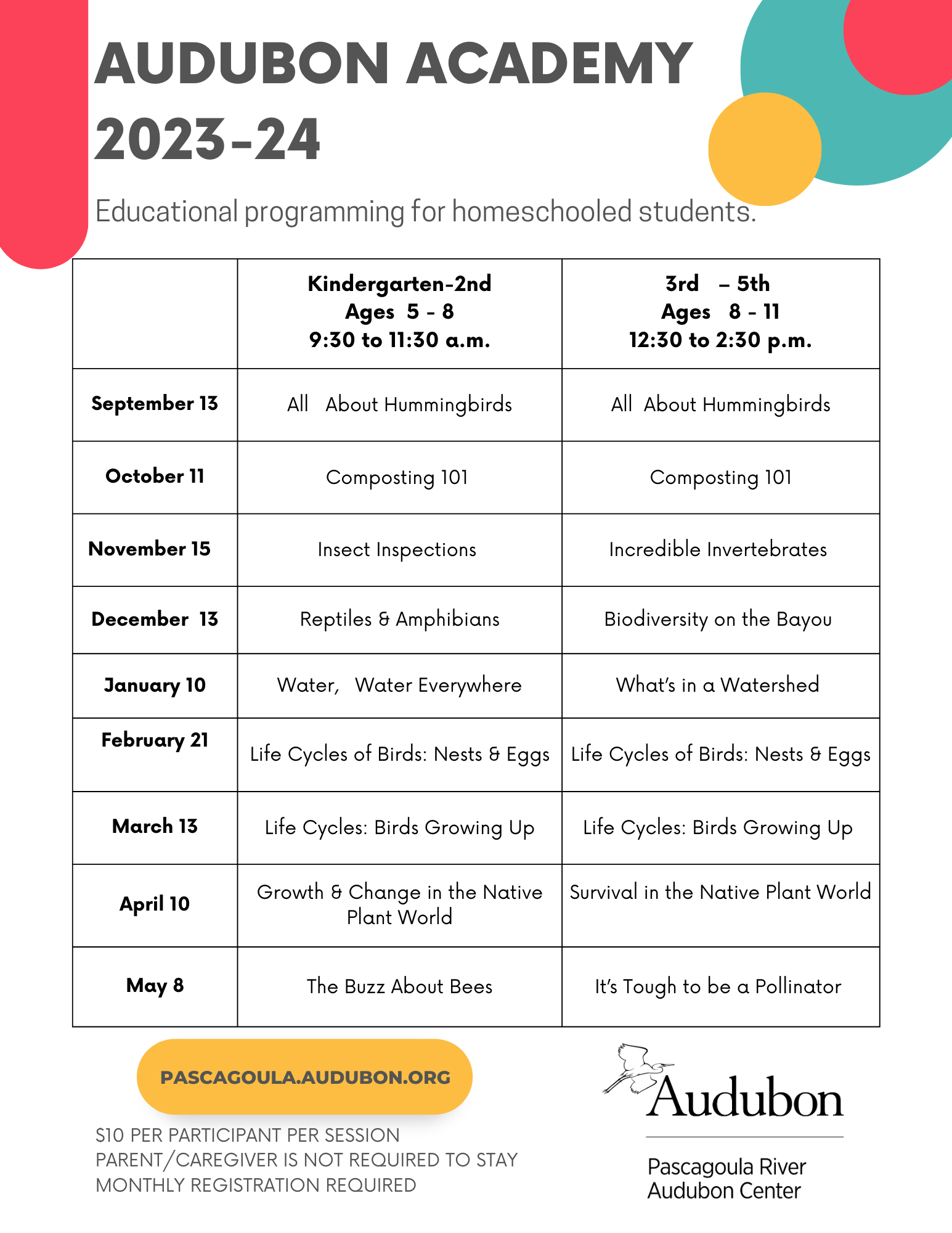 Want to help with Education? PRAC offers exciting opportunities for volunteers to educate individuals of all ages. Anyone interested in becoming a Docent should contact the Education Manager by email at katie.fetzer@audubon.org
How you can help, right now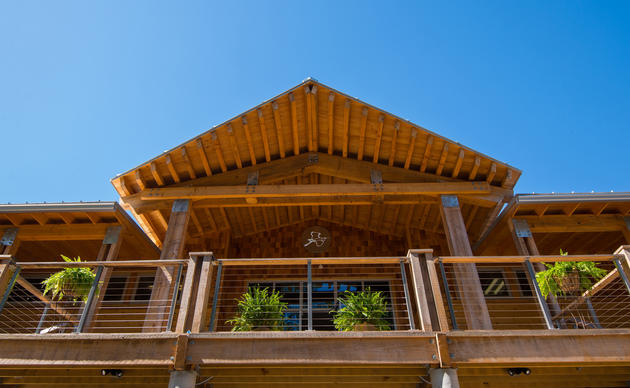 Volunteer With Us!
We need helpers in the gardens, at the front desk, and with educational programs. Contact us today for more information.