News
Swamps, Savannahs, Dunes, and Ditches
Works by Mary Anderson Pickard and Christopher Inglis Stebly
Swamps, Savannahs, Dunes, and Ditches Art Exhibit examines Mississippi Flora and Fauna

Walter Anderson descendants Mary Anderson Pickard and Christopher Inglis Stebly jjoint exhibition "Swamps, Savannahs, Dunes, and Ditches" opens Thursday, September 13th, 2018 at the Pascagoula River Audubon Center in Moss Point.
Fine art collectors and enthusiasts of Walter Anderson's style will be eager to see "the work of artists Mary Anderson Pickard and Christopher Inglis Stebly, The show will feature several new oil painting and watercolor pieces depicting local flora and fauna of the Gulf Coast. The Artist's Reception is free and open to the public. It offers a first look at the pieces and an opportunity to meet the artists and speak with them. The exhibit will be on display from Sept. 13th through November 24th, 2018.

"We are so excited to work with the Audubon Center and hold an exhibit here," said artist Christopher Inglis Stebly in anticipation of the exhibit. His mother, Mary Anderson Pickard continued, "Nature plays a big role in our artwork and inspires each painting." The natural world is a resounding theme in their artwork, and comes in small and large packages. Some of the artwork on display and for sale will be four feet by two feet in size.

Pickard's work includes several watercolors of local plants found in swamps and ditches, and she depicts the plants during different seasons of the year. Stebly's pieces focus more on fauna of the savannahs and dunes, with some sea life including a sea turtle painting.

How you can help, right now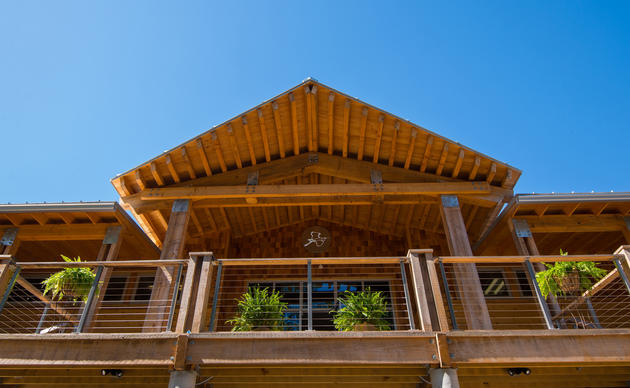 Volunteer With Us!
We need helpers in the gardens, at the front desk, and with educational programs. Contact us today for more information.