News
Pollen in Motion: Flora & Fauna
Artworks by Ellen Ellis Lee
Laurel native Ellen Ellis Lee has created a stimulating collection of art by using repurposed and found materials for her exhibit "Pollen in Motion: Flora & Fauna". The Artist's Reception was held on Thursday January 31st, from 5-7pm and welcomed Lee and her exhibit at the Pascagoula River Audubon Center. This exhibit showcases pieces crafted with found materials and ceramics. Lee merges nature, fashion, and African art to create these complex pieces including wall sconces and dolls. The exhibit will be on display from January 31st through March 23rd. We are honored to showcase Lee's artwork during Black History Month.
Working with Lee while she developed the exhibit and created each sculpture, it is easy to see her energy and excitement for using recycled items from nature. Lee calls them "nature's goodies" and describes that her style is largely influenced by nature, fashion, costumes, music, African art and tribal dress. Driftwood, insect nests, textiles, paper, clay, and other items embellish her sculptures to carry the exhibit's theme that explores the movement of pollen between plants and animals.
How you can help, right now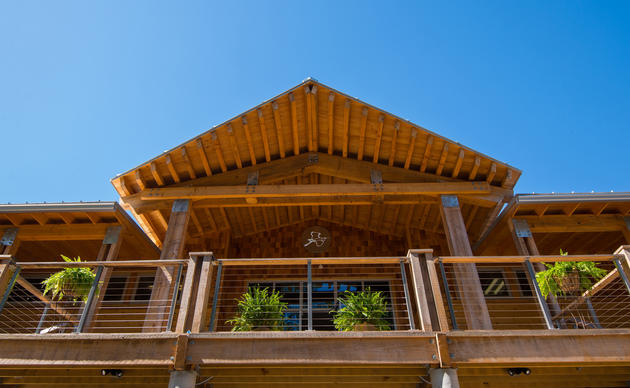 Volunteer With Us!
We need helpers in the gardens, at the front desk, and with educational programs. Contact us today for more information.