Submit your Pascagoula River Basin Photographs
The Pascagoula River Basin, stretching from just north of Meridian, Mississippi, to the Gulf Coast of Pascagoula, reaches 82 undammed miles in length. The basin surrounding the river is home to more than 327 species of birds, unique animals endemic to the river such as the Yellow Blotched Sawback Map Turtle, and fish like the Gulf Sturgeon.
We invite photographers of all ages, abilities, and interests to spend some time in or along the Pascagoula River this spring, interpreting the River through your lens. Photos taken between April 15, 2018 and May 31, 2018, may be submitted digitally, along with a $10 fee and an entry form. Selected images will judged by a 3-judge panel consisting of:
- Lynn Loften, editor of South Mississippi Living Magazine
- John Fitzhugh, award-winning photojournalist with the Sun Herald newspaper
- Bill Colgin, freelance photographer whose work is showcased in the interpretive designs of the Pascagoula River Audubon Center
Up to 30 works will be invited to participate in an August 2018 exhibit in the Moss Point Fine Art Gallery at the Pascagoula River Audubon Center, a selection will be considered for a feature in South Mississippi Living Magazine, and others may be used on the PRAC's facebook page.
Please see the attachments below for all of the exhibition rules. We are not able to accept hard copy photographs and submissions will not be considered complete until the entry form, digital submission of photographs, and payment are all received.
Timeline:
Photography Exhibition Timeline:
April 15 – May 31: Timeframe for Photographers to take photos
June 1: Digital Submission Deadline
June 7: Photographer Notification
August 10: Selected Photographs due at Pascagoula River Audubon Center
August 16: Exhibition Opens & Artists' Reception
September 6: Exhibit Closes
September 10: All unsold work must be picked up from the Center
How you can help, right now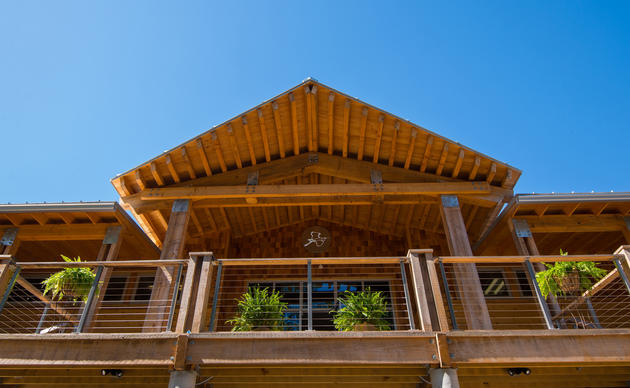 Volunteer With Us!
We need helpers in the gardens, at the front desk, and with educational programs. Contact us today for more information.