News
Call for Quilts 2019
Submit a quilt or two for our Community Quilt Exhibit "A River in Stitches"
Calling all quilters, new or experienced! We are thrilled to be hosting our second quilt show inspired by nature. We are seeking submissions for the show which will open in the Moss Point Fine Arts Gallery on Saturday, May 25th.
Quilt designs should be inspired by the 2019 theme of "Birds, Butterflies, and Blooms".
How to Submit Quilts
Up to 2 quilts may be submitted by each person with the entry fee of $15. Submit quilt/s by completing this form here and attaching photos within the form. With each quilt submitted, 2 photos need to be uploaded within the online form. (one photo showing full view of quilt , and one photo of a detail or close up)
Notes: The maximum width of a quilt is 48" and maximum height is 72" tall. Each quilt should have a label with the quilter's name on the back. All quilts must have a sleeve large enough to accommodate a 2" baton. The sleeve should be sewn on the back of the quilt, near the top. If the quilt is in a frame or on stretcher bars, it must arrive ready for hanging.
This fee must be paid before entry is complete (Can be paid in-person or check mailed)
Send entry fee to
Pascagoula River Audubon Center
5107 Arthur St.
Moss Point, MS. 39563
Submission and Exhibit Timeline
May 4: Deadline to submit Quilt/s through entry form online
May 10: Quilter Notification
May 18: Quilts Due at Pascagoula River Audubon Center
May 23: Exhibit Opens
May 25: Artist Reception (1-3 p.m.) at the Pascagoula River Audubon Center
July 6: Exhibit Closes, quilters MUST retrieve unsold quilts by Saturday, July 13
How you can help, right now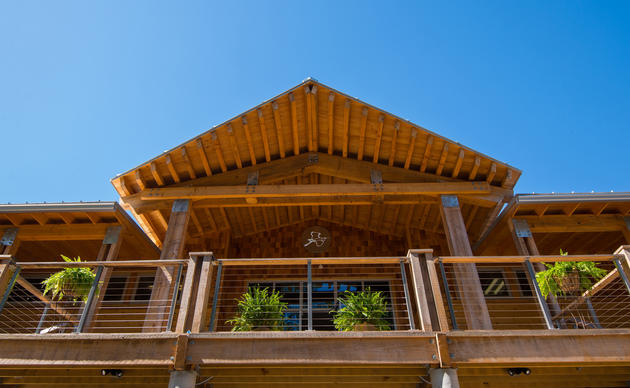 Volunteer With Us!
We need helpers in the gardens, at the front desk, and with educational programs. Contact us today for more information.