News
Brian Nettles: Through The Swamp
Pottery Exhibit Depicts 30 Years of Nature-Inspired Art
Inspired by a lifetime of enjoying coastal nature and waterways, Ocean Springs and Davis Bayou native, Brian Nettles, creates handmade pottery with designs that depict local scenery, swamps, and birds. The Pascagoula River Audubon Center hosted an Artist's Reception on Thursday, March 28. This Artist's Reception provided guests a chance to meet Nettles and view the exhibit. Drop in to see the large platters and enjoy the nature-inspired designs. The exhibit will be on display from March 28 through May 18.

During Nettles' childhood, he spent time wandering through the bayous, swamps, and Sandhill Crane National Wildlife Refuge. These early memories of fishing the summers away and observing birds, snakes, and alligators still stick with Nettles today. After finishing his BFA in ceramics and sculpture, Nettles purchased a 30-acre property on the banks of the Wolf River with cypress swamps, wetlands, and streams. Each day Nettles walks his property, takes in the wildlife and observes nature that he draws on for inspiration.
"This is the ultimate way to be connected to nature; making objects from mud, fire, [and] atmospheric conditions with subject matter of your environmental surroundings," Nettles said in describing his work. This exhibit will showcase wheel-thrown ceramics drawn on with slips and glazes that Nettles prepares himself. To finish each pottery piece, the platters and artworks are fired in atmospheric kilns to 2300 degrees Fahrenheit.
Pieces displayed in the exhibit along with other everyday pottery pieces are available for purchase through the PRAC Hidden Heron Gift Shop.
How you can help, right now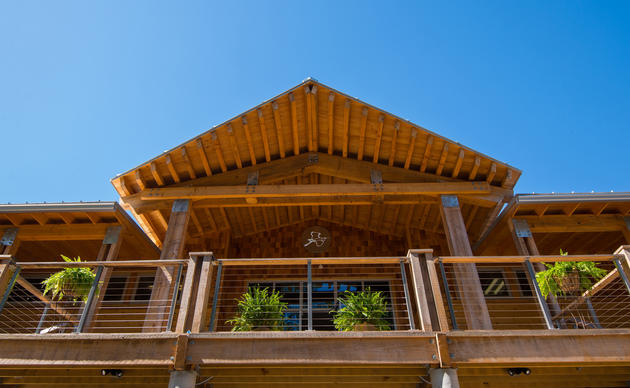 Volunteer With Us!
We need helpers in the gardens, at the front desk, and with educational programs. Contact us today for more information.