News
2018 Junior Duck Stamp Exhibition
Waterfowl art by Mississippi students showcases talent and conservation awareness
The Pascagoula River Audubon Center hosted an Artist's Reception to welcome the student winners of the 2018 Mississippi Junior Duck Stamp Art Contest and showcase their artwork in the Moss Point Fine Art Gallery. The Artist's Reception is free and open to the public and will take place Thursday, July 12th from 5-7pm. The winning artwork was on display from July 12th through August 4th, 2018.
This art exhibit was a culmination of the Junior Duck Stamp Educational Program that teaches wetland and waterfowl conservation to students in kindergarten through high school. After studying waterfowl anatomy, behavior, and habitat, students expressed their newfound knowledge by drawing or painting a picture of an eligible North American waterfowl species. Students then submitted their artwork to their state art competition. The winners of Mississippi's 2018 Junior Duck Stamp Art Contest will be on display in this exhibit.
The Mississippi Sandhill Crane National Wildlife Refuge plays a large role in the Mississippi Junior Duck Stamp Program and art contest by sponsoring it; receiving and judging the artwork; as well as providing prizes. Submitted artwork was categorized based on the grade level of the student. Student winners submitted artwork from all over Mississippi, including Natchez, Vidalia, Biloxi, Gulfport, Clinton, Ocean Springs, Jackson, Flowood, Brandon, Ridgeland, and Perkinston.
The Pascagoula River Audubon Center, located in historic downtown Moss Point, Miss., is open Tuesday through Friday from 9:00 a.m. until 5:00 p.m. and Saturday from 9:00 a.m. until 3:00 p.m.
How you can help, right now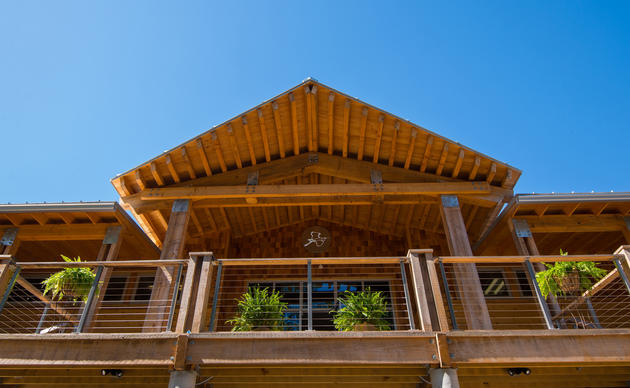 Volunteer With Us!
We need helpers in the gardens, at the front desk, and with educational programs. Contact us today for more information.