Pascagoula River Audubon Center Family Day Celebration
Come celebrate our third anniversary with crafts and activities for the entire family
Saturday, October 13, 2018
10:00am - 2:00pm Moss Point, Mississippi
Location Details
Pascagoula River Audubon Center
5107 Arthur Street, Moss Point, 39563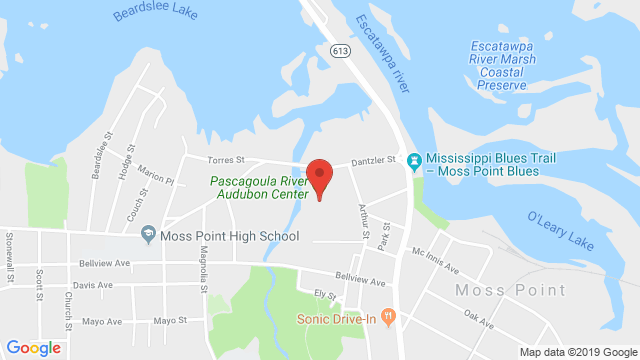 It's our birthday, and we want to celebrate with you.
The Pascagoula River Audubon Center opened its doors in our Arthur Street location on October 15, 2015 and we're celebrating our third birthday with fun for the whole family!

From 10-2 we'll have crafts including tie dye (purchase a shirt in the gift shop or bring your own), terrarium ornaments ($5 in the gift shop), make-and-take "fossils", face painting, sun prints, water color, and more. There will also be a story trail and garden activities for the littlest members of the family.
We're also hosting Pop Brothers popsicles and a taco truck, Chimi El Torito, with tacos, empanadas, Cuban sandwiches, and more.
Admission: $2/person for non-members and $1/person for members