Born of a desire to protect declining numbers of beach-nesting birds along Mississippi's gulf coast, the Mississippi Coast Audubon Society (MCAS) has grown to be the largest of five Audubon Chapters in Mississippi. The Chapter's "Nest N Peace" project began in 1975, with the chapter chartered the following year. The chapter's mission is focused on promoting the interest, enjoyment, and understanding of birds and wildlife through education and conservation.
In addition to its long-standing efforts to protect and monitor beach-nesting populations of Least Terns and Black Skimmers on Harrison County beaches, the chapter also actively promotes a wide range of bird monitoring projects, including two annual Christmas Bird Counts (25 plus years), a long-running (16 years) weekly inventory of the Jackson County Wastewater Treatment Lagoons (one of the coast's premier birding sites), and periodic monitoring of a number of sites for the Land Trust for the Mississippi Coastal Plain. The MCAS is also committed to assisting Audubon Mississippi with long-term monitoring of the Pascagoula River Important Bird Area.
The MCAS has an active field trip program and holds at least six public meetings a year to promote education on a wide range of topics. Chapter members actively support educational programs offered through and in partnership with the Pascagoula River Audubon Center and many other organizations. The chapter also actively supports a number of birding and wildlife viewing sites across coastal Mississippi, including the Judy Toups Nature Trail, located at the Ward Bayou Wildlife Management Area and named for the late Judy Toups, a charter member of the chapter and mentor to numerous birders in Mississippi and the country. Along with the Center, the chapter is a key sponsor of the Mississippi Coastal Birding Trail.
Please visit our website for a listing of events and field trips. Nest in Peace or download the chapter brochure.
How you can help, right now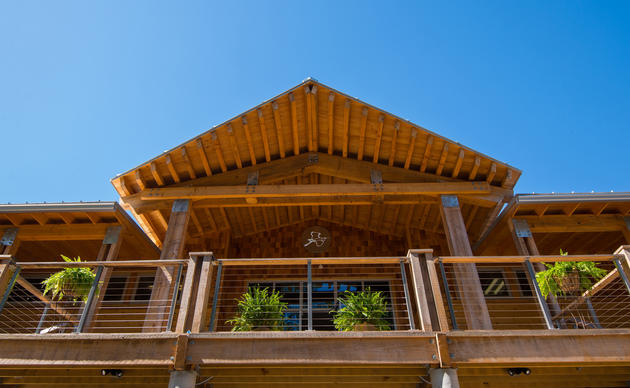 Volunteer With Us!
We need helpers in the gardens, at the front desk, and with educational programs. Contact us today for more information.