Bring Your Spring Landscape to Life with Native Plants
Spring Native Plant Sale is April 5 & 6 from 8 a.m. to 4 p.m.
About the Sale
Drop in for our first ever two-day native plant sale! We will be selling dozens of different perennial species! Explore the Center afterward, walk the trails, take in the art gallery, or relax in the Scout Hut!
The Plant Sale is RAIN or SHINE
Experts will be available to answer your plant, garden and wildlife questions; bring your own carts or boxes to ease transport.
Click here for a PDF with photos and info on the plants that will be available at the sale.
1st draft of plants available:
- Columbine (Aquilegia canadensis)
- Swamp Milkweed (Asclepias incarnata)
- Common Milkweed (Asclepias syriaca)
- Butterfly Weed (Asclepias tuberosa)
- Whorled Milkweed (Asclepias verticillata)
- Tickseed (Coreopsis grandiflora) 'sunkiss'
- Purple Coneflower (Echinacea purpurea)
- Beeblossum (Gaura lindheimeri) 'Siskiyou pink'
- Cardinal Flower (Lobelia cardinalis)
- Trumpet Honeysuckle (Lonicera sempervirens)
- Beebalm Oswego Tea (Monarda didyma) 'Jacob Cline'
- Cutleaf coneflower (Rudebeckia laciniata)
- Goldenrod (Solidago rugosa) 'Fireworks'
- Seaside Goldenrod (Solidago sempervirens)
- Stokes' Aster (Stokesia) 'Colorwheel'
- Blueberries (Vaccinium sp.) 'Native Blue'
- Florida Star anisa (Illicium floridanum)
- Sweet Azalea (Rhododendron canescens)
- Virginia Sweetspire (Itea virginica)
- Copper Iris (Iris fulva)
- Lizard's Tail (Saururus cernuus)
- Wisteria (Wisteria sp.) 'Amethyst Falls'
- AND MORE!
What are Native Plants?
Species that occurred in North America prior to European settlement. The distinction is made because of the changes that have resulted from the introduction of exotic, ornamental plants into the U.S. from other continents.
The foundation of our natural food chain and the key for attracting and supporting birds, butterflies and other wildlife
Are adapted to our regional conditions and may require less maintenance, rarely requiring the use of pesticides and fertilizers
Promote biodiversity, helping strengthen and support local ecosystems
Location:
Pascagoula River Audubon Center
5107 Arthur St. Moss Point, MS. 39563
How you can help, right now
Donate to PRAC
Your donation to the Pascagoula River Audubon Center will help us connect people with nature and support our on-site and community-based programs.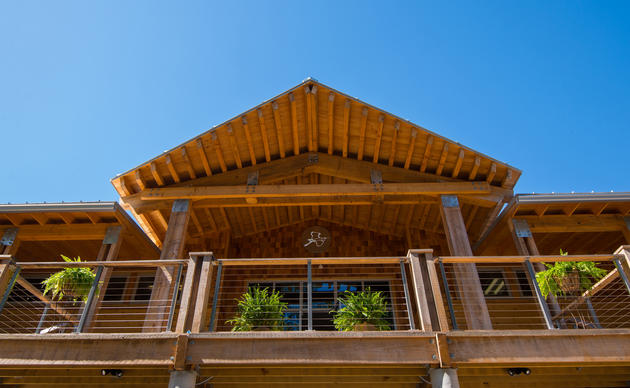 Volunteer with PRAC
We would love to put your time and talent to use at PRAC. Please contact us today for more information about volunteering.