Programs
PRAC Junior Naturalists
Students in grades 7-12 can apply to participate in our 2017-2018 Junior Naturalist Course
We are excited to announce a new monthly program for students in grades 7-12 that are interested in the natural world.
Our Junior Naturalist Course is all about our Coastal Ecosystems- we'll do some classroom learning, field trips, hands on projects, and have a lot of fun. We hope students gain: an appreciation of the amazing biodiversity our Coast has to offer, new ideas about careers and career paths in the field of natural resources and environmental science, experience working indoors and outdoors with the public, new skills and abilities related to invasive species removal, native plant gardening, animal care, and more; and a group of new friends.
We hope to gain a few great junior naturalists to volunteer at the Center and at other sites along the Coast and to spread our love for the great outdoors with a new generation of students!
This program will meet from 9 a.m. til noon one Saturday a month for 9 months. We'll spend the majority of the time at PRAC but get the opportunity to get "behind-the-scenes tours" of several other sites along the Mississippi Gulf Coast, meet a variety of natural resource professionals, conduct some awesome research, participate in Citizen Science projects, do some hands-on service projects, and more.
We do expect this to be a year-long committment, and while we understand that student schedules are packed, we ask that students that apply to our Junior Naturalist program be on time, be present and participate, and attend our sessions. Students that must miss more than 2 sessions will not receive their official certificate until they have made up the missed time.
Dates and tentative themes/sites for 2017-2018:
October 7: PRAC Tour and Program Orientation; Geology and Soils
November 4: Ecosystems Overview
December 2: Endangered Species and Fire Ecology - Mississippi Sandhill Crane Refuge
January 6: Plants and Vegetation
February 3: Wetlands, Waterways, and Research- Grand Bay NERR
March 3: Weather and Climate
April 7: Marine and Barrier Island Ecosystems- Gulf Islands Tour
May 5: Wildlife of Mississippi
June 2: Boat Tour of the Pascagoula River and Graduation
Course cost: $135/non-member student, $120/member student
SCHOLARSHIPS are available
Application Process:
Applications will be available Tuesday, September 5 2017
Complete application, including teacher/community member reference form are due back to the Center by 5 p.m. on Wednesday, September 27th. Students will be informed of their acceptance by Friday, September 29. Course size is capped at 15 participants.
How you can help, right now
Donate and Support the Center
Support outdoor education and conservation along the Pascagoula River. Please support our work through a donation today.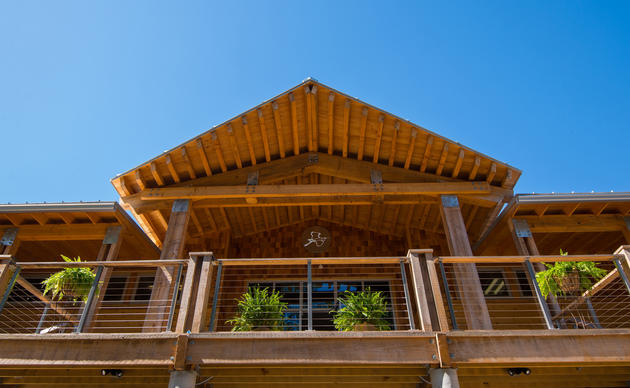 Volunteer With Us!
We need helpers in the gardens, at the front desk, and with educational programs. Contact us today for more information.