Programs
Novice Birding Class
Resolve to become a better birder in 2018 with a five-week class series
It is easy to enjoy the antics and bright colors of the backyard birds at our feeders, birdbaths, and landscaping- it's considerably more challenging to learn to distinguish the sparrows from the finches and then to narrow down bird identification to a single species. Learning your birds enriches all of your outdoor experiences and enhances your awareness of our beautiful coastal environments.
Becoming a better birder takes time and effort: birders must become comfortable with field marks, habitats, behavioral features, and seasonal fluctuations that impact which birds are likely to be present in a particular place. Simply learning to use binoculars, spotting scope, and field guides effectively can be a challenge, but once you are able to use them well, narrowing down an unidentified bird becomes much easier.
The Pascagoula River Audubon Center, along with local birding experts, is excited to offer a five-week birding class designed for novice birders. Each of the five sessions will focus on a particular group of birds and habitat, making this field-based and hands-on class ideal for new birders to get a lot of practice using binoculars, scopes, field guides, and other clues and characteristics.
Week one will focus on the basics of birding, including the use of optics and identification of our common backyard winter feeder birds.
The remaining four weeks will focus on: shorebirds and wading birds, sparrows and grassland birds, forest songbirds, and migrants. These classes will meet at different locations along the Mississippi Gulf Coast to provide habitat-based instruction and the ability to search for and identify birds by sight, song, and behavior.
The Novice Birding Class is a great way to increase your enjoyment of the outdoors, to develop a lifelong skill, and to spend time learning with experts in the field. Our class is open to ages 16 and above, and we do ask that a parent or guardian participate along with any 16 and 17 year olds.
The cost of the class is $100/person for non-members ($90/person for members) and spans 10 weeks, meeting every other Saturday from 9 a.m. til 12 p.m. There will be two cohorts (A and B) for the class, and participants are able to switch weeks to accommodate their schedules. Participation is limited to provide the most hands- on experience as possible.
Pre-registration and payment are required by Wednesday, January 24th for participation in the 2018 Novice Birding Class. Please contact us with any questions or to register at prac@audubon.org.
Cohort A meets: Jan 27, Feb 10, Feb 24, March 10, and March 24 in 2018
Cohort B meets: Feb 3, Feb 17, March 3, March 17, and March 31 in 2018
How you can help, right now
Donate and Support the Center
Support outdoor education and conservation along the Pascagoula River. Please support our work through a donation today.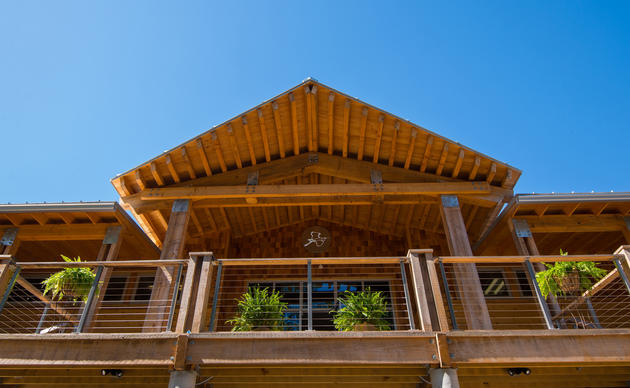 Volunteer With Us!
We need helpers in the gardens, at the front desk, and with educational programs. Contact us today for more information.