Get Involved
Volunteer Opportunities at the Pascagoula River Audubon Center
There's something for everyone
Volunteer Possibilities at PRAC
The duties in this list fall under broad categories and are suggested to provide volunteers with opportunities to participate in activities that they like to do, appreciate, and will provide a sense of "ownership" for the volunteer. This will keep these folks returning and provide PRAC and its staff some most needed help.
Meet & Greet (Reception & Interpretation Hall)
Visitor meet and greet – can assist with store, meeting room, and administrative tasks while "waiting" on visitors
Meeting room support – ensure that any meeting room users have what they need
Saturday "in house" volunteer – assist with visitors and prep and conduct of any scheduled programming
On-Site Docents / Naturalists (outside the building and grounds)
Orient and interpret on-site elements to visitors
Conduct daily scheduled grounds tours
Assist with grounds maintenance tasks, as necessary
Critter Care
Bird feeder and dripper maintenance (filling and cleaning)
Aquarium/terraria maintenance and animal feeding
Collection of feeder fish and other on-site sources of food
Garden & Grounds Maintenance
Maintenance of on-site gardens and beds (weed control, mulching, watering)
Plant nursery – assist with native plant nursery/green house (planting, transplanting, preparation for sale)
Compost management and use
Invasive species control
Maintain trails and paths in clean & safe conditions (pick up fallen branches, maintain path conditions)
Administrative Support
Assist with office tasks (mailings, printing, laminating)
Collating educational materials
Documenting program metrics and maintaining records
Restocking retail shop
Meeting room support
Media and publicity tracker and organizer
School Group Support
School Group Naturalist/Educator – assist with school group visits to the Center, including conduct of on-site activities
In-School Presentations – conduct school-based presentations on key topics throughout the year (e.g., GBBC, Rain Gardens, Feeding Birds)
Educational Program Support
Week- end educational event coordination
Volunteer recruitment and coordination
GBBC in service volunteers
Master Naturalist teaching opportunities (habitat specialist, weather, etc..)
Taxidermy (implementation, seminar leader, and facilitator)
Brochure and handout up keep and maintenance
On site E-bird reporting
Center Library
Summer Camp Coordination
Conservation Program Support
Pascagoula River Biodiversity Inventory

Semi-annual events
Weekend lecture series
Library lecture series

Prothonotary Warbler Nest Box Project
Chimney Swift Monitoring Project
General Operations / Maintenance/Light construction
Merchandise inventory and restocking
Janitorial
Building maintenance
Board walk and trail maintenance
Small 'handyperson' projects (bird house construction, etc)
Ground maintenance (grass cutting, weed eating, leaf blowing, etc.)
How you can help, right now
Donate and Support the Center
Support outdoor education and conservation along the Pascagoula River. Please support our work through a donation today.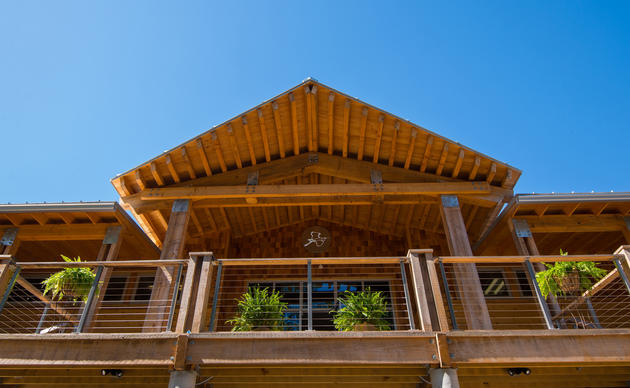 Volunteer With Us!
We need helpers in the gardens, at the front desk, and with educational programs. Contact us today for more information.