If they are created or maintained with a few essential conservation techniques in mind, backyards and neighborhoods have the potential to provide an improved habitat for birds and other wildlife. The Audubon at Home program is dedicated to supplying homeowners' knowledge and information about how they can transform their yard or property into environmentally friendly habitats for wildlife.
At the Pascagoula River Audubon Center, we intertwine our Audubon at Home practices and techniques into our interpretive design and education programs. We feel that these techniques are the most vital way to achieve the Audubon mission of connecting people with nature, and inspiring environmentally sound stewardship. Not only do our on site practices inspire folks, but they also make them realize that they can do these things on their property with little difficulty. Please click on the documents below to obtain information about many Audubon at Home concepts and implement these practises in your yard today!
How you can help, right now
Volunteer with PRAC
We would love to put your time and talent to use at PRAC. Please contact us today for more information about volunteering.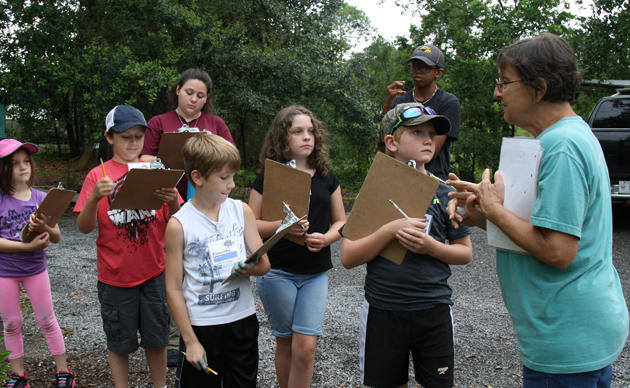 Donate to PRAC
Your donation to the Pascagoula River Audubon Center will help us connect people with nature and support our on-site and community-based programs.